SIPA participated in a transnational operation code-named "Dragon"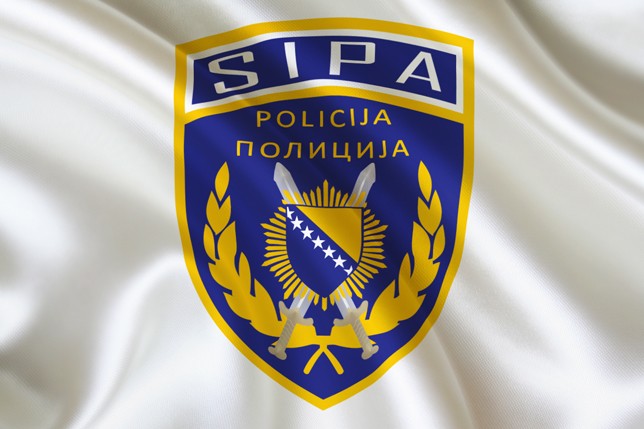 From October 9th to 13th, 2017, an operation code-named "Dragon" was conducted on the territory of 27 states of European Union (EU), Norway, Moldova, Macedonia, BiH, Serbia, Columbia and the United States of America.
The "Dragon" operation was the fourth operation in the series of joint operations conducted by member states of EU, EU agencies i partners under the umbrella of Europol, supported by Eurojust, Frontex and Interpol, directed towards the fight against transnational organized crime.
This operation was carried out on the territory of BiH, from October 11th to 13th, 2017, and was directed towards detection and prevention of illegal migrations and other illegal activities that accompany illegal migrations, such as trafficking in illicit goods, trafficking in human beings, forging documents and other criminal offences.
The "Dragon" operation was coordinated by the Directorate for Coordination of Police Bodies of BiH, where the Coordination Centre for BiH was established. In the realization of this operation, the following police bodies participated: State Investigation and Protection Agency, Border Police of BiH, Service for Foreigners Affairs, Federation Police Directorate, Ministry of Interior of Republika Srpska, Police of the Brčko District of BiH and all Cantonal Ministries of Interior.
Within the realization of this operatiion, police bodies in BiH apprehended 56 individuals and conducted security checks of 39 461 individuals, 9 138 vehicles, six trains, 427 buses, 850 trucks and 670 locations. The following assets were temporarily seazed: four vehicles, seven mobile phones, 0,702 kg of drugs, 112 kg of tobacco products, certain amount of money in various currencies and other assets. Based on aforementioned activities, new investigations, regarding illegal migrations and illicit trafficking in drugs and cigarettes, were initiated.
The "Dragon" operation is an example of sucessful cooperation of police and other bodies in BiH and globally.