SIPA Launches New Website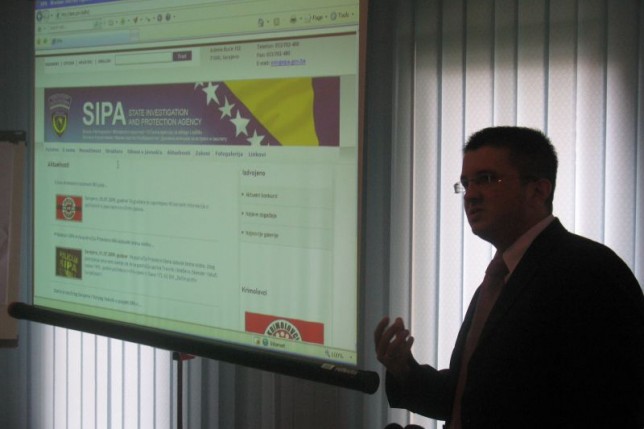 The State Investigation and Protection Agency (SIPA) launched a new website today, with the aim of improving public relations and establishing better communication with the citizens and representatives of media.
The new, simpler and more dynamic website was initiated owing to the support of the European Union Police Mission in B&H (EUPM) and within the "122 - Your Police" campaign.
"This is just the first step in the implementation of SIPA's strategy of working with the media", said SIPA Director Mirko Lujić, and added that the Agency's profile, in terms of public relations, will be considerably improved by autumn.
According to Director Lujić, SIPA will be gradually opening toward the media and public, and also reminded that, due to specific and confidential nature of work, a degree of restrictions will be maintained in terms of information on active cases, particularly when it comes to investigative actions provided for by the law in force.
The launch of the new website has been welcomed by the EUPM Deputy Head Domenico Paterna.
"Police are a part of the society and citizens should be enabled to communicate with the police and have an insight into their work. I am positive that this new website will strengthen links between SIPA and public, as well as media," said Paterna.