SIPA apprehended two individuals for illicit trade in excise products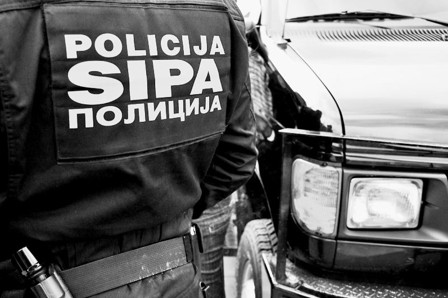 Today (1/11/2017), In the follow up activities of the operational action code-named "Bond", police officials of the State Investigation and Protection Agency conducted searches on the territories of Banja Luka, Zenica, Ključ and Cazin of four residential premisses, other premises and movables and apprehended two individuals.
A months-long investigation included several individuals suspected of conducting illicit international trade in excise products (cigarettes), with the aim of unlawful acquisition of material gain. There are grounds for suspicion that these individuals were members of an organized criminal group, with clearly divided roles, who were purchasing cigarettes in B&H, prior to smuglling them to the EU member states.
During the search, the following assets have been found and seized: mobile phones, SIM cards and other assets inticating the grounds for suspicion that the criminal offence of organized crime has been committed, in conjuction with the criminal offences of smuggling of goods and illicit trade in excise products, all in conjunction with the criminal offence set out in Article 54 of the FBiH CC of B&H –"Continued Criminal Offence".
So far, within this case activities, 1850 cartons of cigarettes with an estimated value of approximately 92.500,00 BAM, were temporarily seized.
After the criminal processing, the apprehended individuals will be handed over to the Prosecutor's Office of BiH for further proceedings.