Business documentation temporary seized
Operation "Master": SIPA searched premises on the territory of Brčko District B&H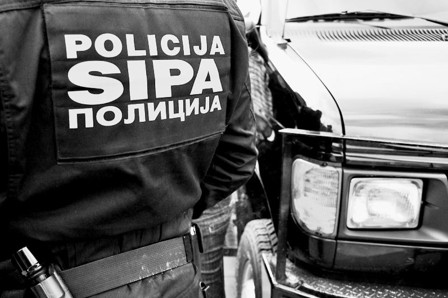 22/11/2017 - In continuation of the activities within the operation code-named "Master", police officials of the State Investigation and Protection Agency conducted search of premises of a legal entity on the territory of Brčko District B&H.
The search was conducted with the aim of detection and temporary seizure of financial business documents that may serve as evidence in further proceedings.
The above-mentioned activities were carried out upon the orders of the Court of B&H and the Prosecutor's Office of B&H, with the support of police officials of the B&H Brcko District Police.
The operation "Master" was initiated in May this year, when a certain number of individuals was apprehended in a wider area of B&H, on the grounds for suspicion of having committed a criminal offence of organized crime, in conjunction with criminal offences of tax evasion or fraud, customs fraud, accepting gifts and other forms of benefits, giving gifts and other forms of benefits and money laundering; all in conjunction with the import of textile and other goods from Turkey, Hungary and Italy to B&H. It is estimates that the illegal activities of the suspercts damaged the budget of BiH in the amount of more than 4.500.000,00 BAM.
SIPA actively continues activities in this case, with the aim of establishing the facts and documenting the criminal offences.