Announcement of the arrival of a Swedish police liaison officer in BiH
First Secretary of the Swedish Embassy in BiH and Swedish police representative visited SIPA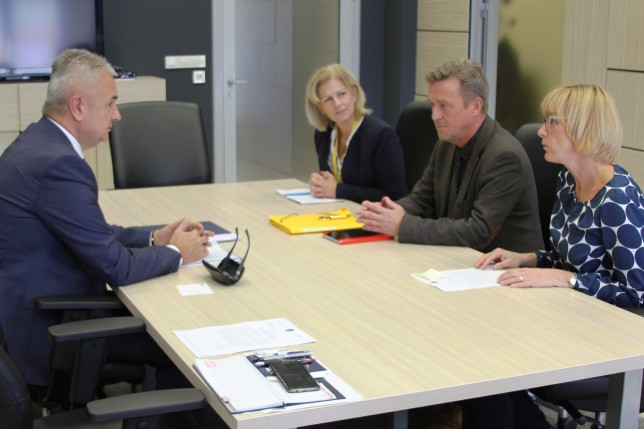 Today (01/10/2017), First Secretary of the Swedish Embassy in BiH Ms Anna-Karin Hermansson and the Swedish police representative Christer Brännerud visited the State Investigation and Protection Agency (SIPA) and met with SIPA Director Perica Stanic.
First Secretary Ms Hermansson informed SIPA Director that Sweden made a decision to appoint a Swedish police liaison officer for BiH, who is supposed to start his mission at the Swedish Embassy in BiH in early 2018. The appointment of a liaison officer will contribute to more efficient information exhange, so the cooperation between the competent authorities of Sweden and BiH in the area of ​​prevention and fight against the most complex types of crime will be further enhanced. The Director of SIPA welcomed this decision and pointed out that SIPA, as up until now, will be available for any type of cooperation.
The topics discussed during the meeting included all aspects of SIPA work, current security challenges in BiH and worldwide, with special emphasis on fight against terrorism as a global threat and all forms of organized crime. The participants of the meeting agreed on concrete modalities and directions for future cooperation.
It is pointed out that the previous cooperation has been very successful, but that it will be further enhanced in the following period.