Contingency response: Exercise "Quick response 2017" in BiH, October 11 - 15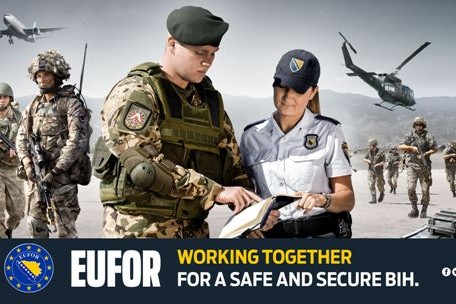 From October 11th to 15th, 2017, an EUROPOL-led international peace support operation exercise - "Quick response 2017" will be held on Sarajevo International Airport and the territories of Pazarić and Kalinovik. State Invistigation and protection agency (SIPA) will be one of the participants.
The aim of this exercise is the training of EUFOR in calling in its reserve forces to support local authorities, law enforcemet agencies and the Armed Forces of BiH, in order to maintain a safe and secure environment.
This is the first time that the police authorities of BiH (SIPA, Border Police of BiH, Directorate for Coordination of Police Bodies of BiH, Federation Police Directorate and Ministry of Interior of Republika Srpska), the Armed Forces of BiH and EUFOR conduct the exercise together in realistic scenarios, in order to test their respective contingency plans.
Among other things, this exercise will enhance the readiness of police authorities and other institutions to react in case of any kind of security threat, and particulary will contribute to the strengthening of coordination between police authorities and international peacekeeping forces in BiH.